Holy crap, that was awesome!
Before I get into the specifics of my kickoff to the 2018 tri season I want to share my pre-race mindset and goals for Welland as I feel that they were critical for setting me up for a great result.
I was confident in my training leading into this race after a strong winter on the trainer and some well executed IM simulations already in my legs this year. I've felt good on the bike all year but in recent weeks my running has really started to come around after some forced time off in March-April. I guess a side benefit of Ironman training is the 2k-56k-15k "long course" distance really felt more like a short course race for me, so I decided that I was going to race aggressively and with confidence...or at least optimism, that my body would respond well to the first race of the season.
There was a pretty darn impressive field assembled for the start of the Multisport Canada Series - and Provincial Long Course Championships - but I was firmly focused on my process goals for the race, which where:
1. Race with a clear mind, completely tuned into my own effort
2. Run harder than I ever have in a mid/long distance race
With that in mind, I made the annual road trip to Welland to signify the official start of summer in Ontario! This time though, with some recent life changes Amanda stayed home with the doggos while I went up solo and crashed at her little apartment in Brantford that she is renting while working out of town during the week.
Amanda has been working through a frustrating string of injuries that started when she was hit by a car on her bike a number of years ago. It's been a tough go for her the last couple seasons with more than her fair share of setbacks. But she is making progress this year and her dedication is a huge source of inspiration for me. She will be on a start line soon and I can't wait to see her out there smiling again. I'm hoping really soon because these race weekend road trips are a lot more fun with her!
Swim: 31:46
As is typical for me, I didn't really have any specific time goals in mind for the swim. My goal is always to focus on form and efficiency in the open water as I sometimes struggle to find my feel for the water in a wetsuit, especially in my first couple races.
I started in the second wave, 1 minute behind the pro/elite age group wave. I started comfortably and managed to find the tail end of a decent sized lead group. I stuck with them for about the first 800 meters, then as we ran into swimmers from the elite wave I lost touch with the group a bit. I was still feeling good though and caught new LPCer/camper/super strong long course athlete Sean Henderson, who had started in the elite wave, at the far end of the course. I managed to find another good set of feet to follow for about the next 400m, but once again lost touch after a brief lapse in focus and ended up swimming the final 400 on my own.
The lead group from my wave came in around 30:30, and there's really no reason that I shouldn't have been in there comfortably. I don't mean that in a negative way...I just know what I have to work on to swim to my potential in open water. It seems that every year I have a couple average swims to start the season but over the summer I find my feel for the open water and manage to put together good swims for my big races later in the year. So now it's back to the pool (and lake) to work on keeping a high turnover and strong catch - both of which I seem to lose in a wetsuit - so I can stay on feet better and not lose touch. And I also need to work on my focus and awareness in the second half of longer swims to continue holding the paces I am capable of.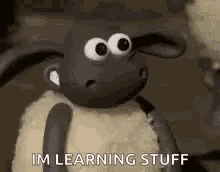 Bike: 1:22:54
Nerd stats:
If you can't see the tiny writing: 40.7 km/h - 265W AP (3.73W/kg), 270W NP, VI 1.02
As mentioned earlier, my only concrete goal for this race was a strong run, so I started the ride wanting to focus on efficiency and feeling really good getting off the bike. Well that changed quickly.
After taking the first few k's to settle in (and get my power meter re-paired with my computer) I had a couple athletes ahead that I focused on catching. Around 10k I caught my LPC teammate Lee Rantala...to be honest I was surprised that I caught him as he is a beast on the bike. But that gave me a boost in confidence that I was moving well. I tried to roll past him but he didn't let me get away so we started working together...or maybe just taking turns beating up on each other...and my average speed crept up close to 41 km/h.
Side note: Prior to the start they announced that the draft zone for this race would be 10 meters (Tri Ontario's rule is generally 5 meters for AGers). But on a flat course with little wind I found that not only is there still an advantage sitting 10-12 meters back, but it was also very difficult to open up a gap on similar-strength athletes. I can see why the pro's do it...and why the best riders prefer 20 meters. I was also happy that an official came past on a motorbike when I was behind Lee and I confirmed with him that I was legal at what I thought was a safe distance. I certainly had no intention of trying to push the boundaries.
Around 30k I looked back to see an orange helmet in the distance behind us, and I immediately knew it was Sean coming back to us. As I mentioned, he's a strong IM guy and was definitely on my list of "guys who will probably kick my ass in this race." At 40k Sean along with another top AG athlete Luke Ehgoetz caught Lee and I, but I quickly responded to the increase in pace. Luke was riding really well and from that point on it was a full on pro-style pain train as the four of us took turns trying to push the pace and/or break things up. It was really fun and a bit tactical - something pretty uncommon in age group racing, but on a completely flat course with guys of similar ability, not terribly surprising.
At 45k I gave it one more try to get away heading into T2 but we just couldn't shake each other. Luke came back past me just after 50k with Sean close behind him, but we managed to put some time into Lee who was also a big threat on the run. At that point I stopped playing tactics, I was a little worried that I pushed the bike a fair bit harder than I had initially intended so I got some final nutrition in and hoped that I still had something left for the run.
I didn't actually look at my power output during the ride, in part because I sometimes find staring at numbers to be a negative distraction, and partly because I wasn't holding anything back anyway. But I was really happy with my numbers afterwards - my goal over the same distance in Kingston later this summer was to push the bike and get through the run on trashed legs...and I exceeded that power target. I believe it was also my fastest average speed (on a legit course) in a triathlon ever, regardless of distance.
Run: 55:16
Coming out of T2 I was shoulder to shoulder with Sean and one other athlete, with Luke a few seconds back and Lee not far behind him. I was confident in my running and extremely motivated to see what I was capable of, so I decided to open up a gap quickly and then settle into my pace.
Round 3...FIGHT!
The two-loop course had two out-and-backs each, so there were plenty of opportunities to see who was around. At the first turnaround I was in 6th with 4 athletes fairly close together (all of whom had started a minute ahead of me), and a bunch of fast dudes still close behind. I could feel the hard ride in my legs and was fighting a bit of cramping in the first few k's, but I let my internal pacing guide me and went through 5k averaging 3:40/km while my legs loosened up. My optimistic goal for this race was to even split 19:00 5k's so it was a little rich, but I knew the pain would come!
Somewhere between "optimistic" and "suicide pace" (photo cred: Maddy McMillan)
I passed three athletes in quick succession at the second turn-around leaving just two guys ahead of me...my LPC Hurdle Project bro David Hopton - who was crushing his first long course race! - and Nigel Gray, whose old man strength (and race resume) is the stuff of legend.
I passed Dave at the end of the first lap to move into second and Coach James gave me some
false
hope that I was putting time into Nigel. But he was still well up the road and the pain was starting to set in. So I shut my mind off, kept my focus on a quick turnover and hit 10k still under 3:45/km average pace.
8.5-ish K in (Maddy McMillan)
At the third turnaround I realized my hopes of catching Nigel were pretty slim as he was about 4 minutes up and I was only gaining by a matter of seconds. My slightly front-loaded pacing strategy was starting to hit me and by 11-12k I was in a total body world of pain, but part of my goal for this race was to see how deep I could go. I pushed it right to the line and was really fired up knowing that I gave it absolutely everything and came away with one of my best executed races ever.
As a rough goal, going sub-3 hours at this unique middle-distance is a pretty solid time, and often good enough for a top age group finish. So I was pretty stoked when I saw my final time of 2:52 and change, even after considering the slightly short run course I was really happy with my pace and overall time. It was also good enough for 2nd overall in a solid field and I won my age group by 13 minutes.
It sounds ironic, but its a great feeling when you can really push yourself to the limit, successfully avoiding the variables like mechanicals, stomach issues (!!) and all the other million things that can go wrong in long course. When you push past what you thought you were capable of and realize those limits are only in your mind, well that makes for a pretty memorable race.
After working harder than ever over the winter months and suffering through some big workouts the last few weeks, it felt great to express that in my first race of the 2018 season. There's also no question that I'm benefiting from a new level of mental resilience and self-belief that I forged in Whistler last year. But there are definitely some things I can and will improve upon. I'm extremely motivated to continue the forward progress and hit Muskoka 70.3 in a couple weeks, then a final tune-up at K-Town before my big race of the year, Ironman Mont Tremblant.
As always thanks for the read and your support!