It seems as though I've managed to once again resurrect this blog after many months of neglect. I really appreciated all the positive comments from my
Welland Long Course race report
, so for those who still enjoy the art of the written race report in the age of vlogs and Instagram stories, I'll keep doing my thing. Maybe eventually I'll invest in a half decent camera and some editing software to get in the 21st century, but for now I still want to share my experience at Muskoka 70.3. So thanks for the read and I hope you enjoy!
I had been anxiously awaiting Muskoka for a number of reasons...
1... It would serve as my primary tune-up and test for Tremblant in six weeks
2(a)... Amanda's dad Kevin was doing his first 70.3!
2(b)... My Hurdle Project bro Jack Laundry's dad Brian was also racing
2(c)... When Kevin and Brian get together, its guaranteed to be entertaining
3... I had fond memories from the old course in 2013 where I qualified for 70.3 Worlds
4... Coach James has been beating the crap out of me. Doing a race would mean getting out of a weekend of hard training :)
To be completely honest, after one of my best races ever in Welland I was initially a bit worried about Muskoka, wondering if I could meet or exceed that performance just two weeks later (with some BIG training miles sandwiched in between). But similar to Welland I changed my focus to my process goal, which for Muskoka was quite simple: execute a good Ironman prep and go even deeper than I did in Welland. Oh, and set a new 70.3 run PB.
Amanda, my mom, the dogs and I all piled in the car and made our way up to the Switzer cottage in Bala on Thursday night for a fun and relaxing couple days to kick off the weekend. I was laser focused on my goals but was equally excited for Kevin to take on his first half and I enjoyed the opportunity to share some of my long course experience with him before going to battle together on Sunday. Race morning came at 4:10AM and Kevin, Brian and I made the drive to Huntsville with our loyal band of supporters following a few hours later.
Swim
:
Unlike virtually every 70.3s that I've ever done, I wasn't in the last wave this time! In fact I was in the first wave so I was looking forward to having a little more space out there than I've gotten used to. For comparison, when I did Muncie 70.3 in 2015 I estimated that I made over 2000 passes on the 2-loop bike course (passing some people twice) as I started in the last wave and was within the first 50 across the line.
In the short turnaround after Welland I worked diligently on my open water skills and increasing my turnover so I was interested to see if there would be any progression. I started fairly aggressively to get on some fast feet through the first 400, but in frustratingly similar fashion to Welland I found myself in no man's land for most of the swim, struggling to relax and settle into an efficient stroke. And while it's always a treat to swim in the fresh waters of Muskoka, the race crew definitely borrowed the Ontario "magic thermometer" to get a wetsuit-legal temperature reading.
I got out of the water 8th in my age group in a time of 30:50, not my best swim but far from my worst. I spent a little more energy than I needed to in the water but I didn't let it affect my mindset and looked forward to getting to work on the bike.
Bike:
After a relatively quick transition I was sixth onto the bike and took the first few k's to settle into my target power range of ~245W (250-255W NP). No hero rides today, the bike was all about pacing and nutritional execution, testing my Ironman gear and position...and enjoying the scenic ride!
A bit more aggressive than my old IM bike position, but I'm more comfortable than I've ever been in aero and felt great through the whole 90k
The first 10-15k is the most challenging section of the course and a few riders went flying past me on the climbs, but I forced myself to stick to my guns and not get too excited. By the time I got to Baysville at 23k I had caught up to a group of four riders who had gone past me earlier, then promptly dropped them on the first climb out of town. Then it was a long and lonely slog down Hwy 117 to the turnaround.
Around 30k I could see a group of three riders up the road, which I later found out included 1st and 2nd place in my age group. I could see that I was making up time on them but I just focused on sticking to my target power and not doing anything stupid trying to bridge up. I passed one more rider right at the 45k turnaround then saw absolutely nobody ahead or behind me for the second half of the ride (aside from everyone on their way out to the turnaround). But I do all my 6+ hour long rides solo so I didn't have much trouble staying focused on the task at hand, enjoying the rolling roads through cottage country as the perfect Tremblant simulation. I ended up just a few watts shy of my best 70.3 power output with a 2:25 split (37.1km/h) but I executed well and couldn't wait to throw down on the run course.
Looking at the splits afterwards it was a bit painful to see that I reduced the gap to the leaders in my age group from over 2:00 at 24k to just 55 seconds at the turnaround, but then it blew out to 4+ minutes by T2. Interestingly though I held almost perfect pacing from start to finish with only a 2 watt difference in my average power between the first and second half of my ride. So either the leaders were sandbagging from 20-45k, or they dropped the Hammer of Thor on me after the turnaround.
Run
:
I was very confident in my running after Welland...maybe a little too confident. So when I dropped my bike off in T2 I also left behind my sensible pacing strategy. I saw Amanda and my whole cheering section starting run down the main drag in Huntsville and casually rolled through the first 2k around 3:39/km. I holstered my sh*t a little after that but still went through 5k under 19 minutes.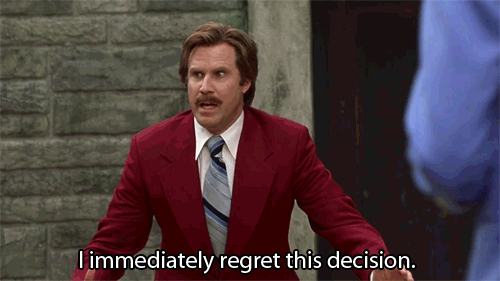 All of a sudden at 7-8k it was no longer an option to just ease off a bit and settle back into my actual goal pace of 4:00-4:03/km. I was in a world of hurt. Legs were tying up, stomach was testy (ugh!), I barely made it over a couple small hills...and I wasn't even half way through yet. I thought I'd be reduced to walking at any minute but as I finished lap 1 I took in as much energy as I possibly could from Amanda, James and the moms all cheering. I got a bit of fueling in, ran under the misting station that I skipped on lap 1 (to keep my feet dry) and tried to clear my mind starting lap 2.
I was digging really deep already but managed to get things back under control a bit from 12-15k. I hit 15k in 1:01 and realized that despite how terrible I felt I was still moving pretty well. More importantly I still had a good shot at taking down my four year-old 70.3 run PB of 1:28:39. I did my best to keep my turnover as high as possible and knew that the pain would be worth it for a new PB!
Out to the far turnaround I focused everything I had on trying not to slow down too much and I stayed on track for a 1:26:XX through each k marker all the way to the final turnaround at 18.5k. From there it got really ugly but I wasn't going to let that damn PB slip at that point.
I mean REALLY ugly - but isn't Amanda the best cheerleader ever?!
I hauled myself over the line for a 1:26:26 run and 4:26 overall time, which was good enough for 3rd in my age group and 18th overall. I was really proud of myself that I fought so hard for that run time when I could have easily slipped into damage control mode, but I stayed focused and knocked a solid 2 minutes off my PB. Looking at the results there were some smoking fast times for an age-group only event, but I was stoked with a sub 4:30 on a challenging course.
Even more impressive, Kevin smashed his first half finishing 4th in his age group in 5:17. Kevin is a legend of the 60-64 category in short course and I've been hinting to him for a couple years now that he should give long course a go. So I was pretty fired up to see him slug it out on a tough and hot course and finish strong. Not to mention Brian also nailed down a solid PB and the 20-strong contingent of LPCers took the Division V Club crown! All in all, a pretty awesome day.
Muskoka turned out to be everything I could have asked for six weeks out from Tremblant. I learned some valuable lessons after taking a few more risks than I typically would in a half. I am also confident now that I can run even faster since that run was FAR from perfect, so I'll look forward to having another crack at that next season. So overall a few things to iron out over the next couple weeks but it looks like everything is on track for an epic day on August 19th.